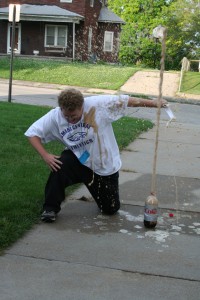 Children and adults truly enjoyed this year's Vacation Bible School, "Power Lab." The week ended with a violent thunderstorm that created high winds and hail. We lost power to the building but the power of the Spirit kept us powered up.
Trying out blindness or the "fun and games" kept the interest of all.
Thanks to Janet Hula, VBS Director, and all her helpers for the wonderful week.